Dayco Adds Heavy Duty Water Pumps to its Product Range in North America
2019-06-08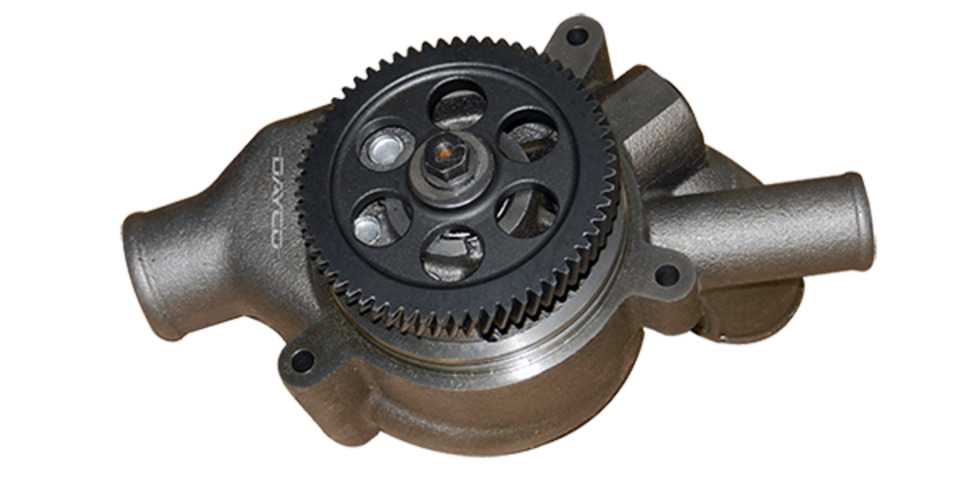 Dayco, a market leader in the field of engine and driving systems production for construction, industrial and automotive companies, is expanding its product portfolio in North America by adding heavy duty water pumps. Therefore, the company's current line will provide 55 SKUS early on, covering most of heavy-duty applications.
New Dayco heavy-duty water pumps have been properly checked for end-of-line pressure integrity, contain cast iron blades and are produced in accordance with the innovative technology. They also meet correspond to all original equipment standards, being supplied with materials for gasket, impeller, and bearing.
John Kinnick, the vice president of the automotive aftermarket in the United States, stated that they are happy to provide their customers with heavy duty water pumps. He added that the company is not going to stop there and will keep on coming up with ground-breaking and efficient solutions for every customer. This approach and the introduction of heavy-duty products to the company's current range demonstrates high performance of the brand both in the technological realm and service concept.
One of the structural features is going to be low-friction seals to ensure against leaking and prolong the lifespan of the product. The aforementioned cast iron blades provide coolant flow control and diminish cavitation losses, which makes for more efficient performance.
Lastly, the water pumps are equipped with custom-made coolant-resistant bearings that hold out against high circular frequency and severe loads.
Effortless shopping
Offers Near You

Competitive Prices

Full Information

40 Million Spares

Trusted Sellers