DENSO Starters: Highly requested item during the winterseason!
2022-02-07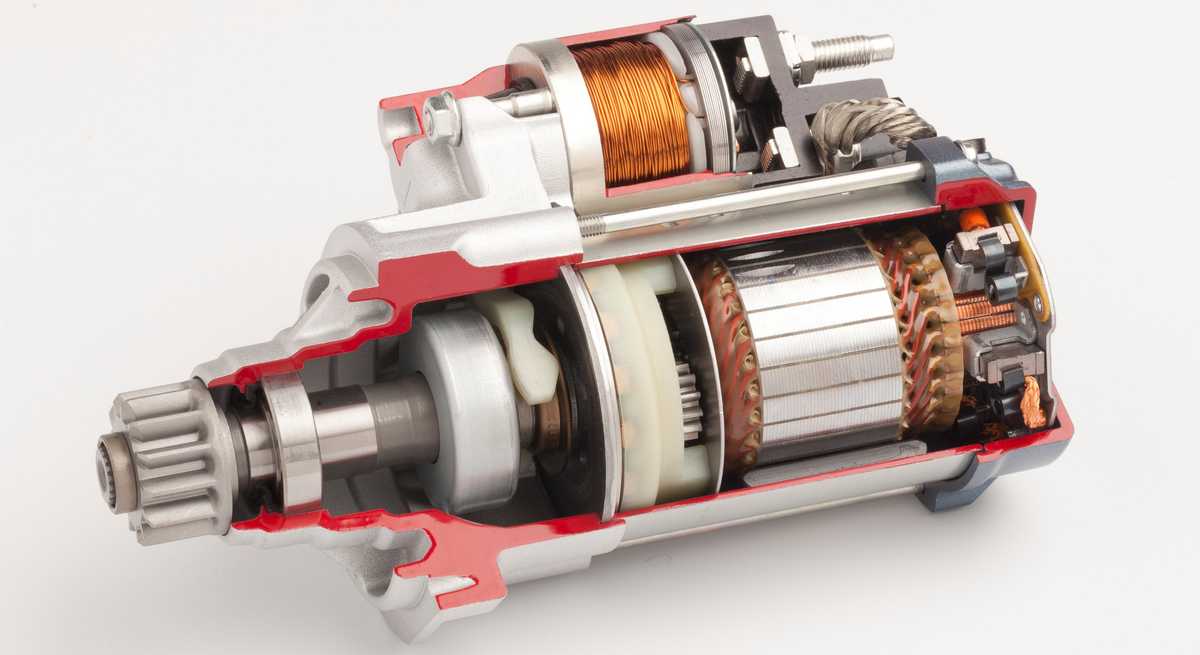 In winter, auto parts manufacturers traditionally record an increase in starter demand. DENSO starters of original quality require less energy from the battery due to their unique design, making it easier to start the engine at low temperatures. Because of such a wide range of starters, DENSO is suitable for servicing various passenger cars, minibuses, trucks, and special equipment.
Statistics on the spare part sales and service center calls show that demand for starters grows in winter. Replacing a failed starter with a new one is more effective than repairing the old one, which will only work for a short time. DENSO offers a wide range of original-quality starters.
Contents
Why do starters fail more often in winter?
DENSO Advantages
So, why do starters fail more often in winter?
Starters often break down in winter because the condensation forms inside the starter elements. Condensate causes oxidation of contacts and conductive paths, leading to premature starter failure. Using liquid anti-icing reagents in cities also doesn't prolong the unit's life.
During the cold season, the engine oil's viscosity increases, making it difficult to rotate the engine crankshaft at temperatures below -20 C. Counteracting starter time grows, and the load on mechanical components increases.
In addition, low temperatures negatively affect a fuel's ability to mix with air, which is equally essential for diesel and gasoline engine cars. In winter, igniting a fuel for an internal combustion engine of all types is difficult and usually requires a longer starter operation time. The metal in the freezing temperatures becomes more brittle and gets damaged by substantial shock loads.
For this reason, DENSO specialists don't recommend turning the crankshaft with the starter for longer than 10 seconds at a time. If you reach the maximum duration of the starter, you must wait at least one minute before starting it again. However, many drivers ignore these rules when starting the engine in winter, causing frequent starter failures due to overheating and damage.
To get the engine back to work as soon as possible, you must replace the failed starter with the new one.
DENSO Advantages
DENSO is a world-leading company in developing and producing starters and generators for modern passenger cars and the largest supplier of these products to the conveyors of leading automakers. DENSO starters for the after-sale car service markets are made of the same materials, on the same equipment, and under the same standards as the original starters.
It is essential to note that DENSO starters for the after-sale car service markets do not include refurbished parts. Each item is subject to strict control at all production stages. The complete compliance of DENSO starters with the original equipment specifications for the independent auto parts market ensures the most convenient and fast installation of products.
DENSO starters have a high output capacity and can quickly start diesel and gasoline engines of modern cars even at low temperatures. In addition, special attention is paid to ensuring the leak tightness of the shell to protect the internal elements from the reagents' effects in winter. Due to the wide range of starters, DENSO is suitable for servicing new and aged cars. Reliable and efficient DENSO starters are the optimal solution for replacing a failed unit, essential in wintertime.
Effortless shopping
Offers Near You

Competitive Prices

Full Information

40 Million Spares

Trusted Sellers