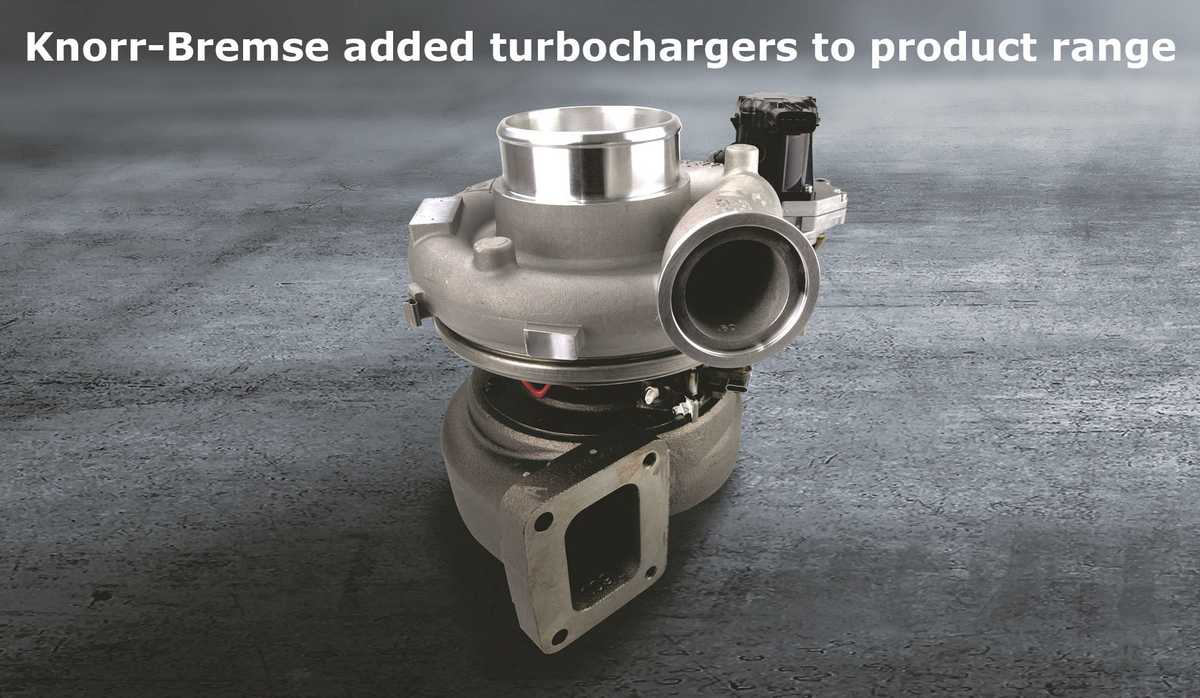 Starting from January 2019, Knorr-Bremse, the international leading manufacturer of brake systems for rail cars and trucks, is widening it range of products by introducing aftermarket parts. This will allow the customers to purchase turbo chargers from first-rate original equipment manufacturers while still enjoying the extensive service package provided by Knorr-Bremse TruckServices channels.
The Executive Board member at Knorr-Bremse AG, Dr. Peter Laier, who is also in charge of Commercial Vehicle Systems division claims that it is necessary to reduce noxious fumes from diesel vehicles for long-distance application. In order to so that, manufacturers need to pay special attention to engine air-management. He also states that Knorr-Bremse is particularly competent in this area, as the company produces exhaust valves that are equipped with precision control feature that helps manage air circulation in the engine. As for turbochargers, they push forced outer air into the combustion space, utilizing the exhaust energy and thus achieving low-emission combustion. So, now that the company has added turbochargers to the product range, its technical and professional competence has been taken to the next level.
Collaborating with established OEM brands, Knorr-Bremse will be providing the highest quality turbochargers with signature packaging, some of them also being supplied with the compatible hardware kit. The outstanding technical quality is combined with extensive service approach. Coupled with the principle of long lasting working life span, Knorr-Bremse AG will also make their products eco-friendly and economically rational, remanufacturing most turbochargers according to EconX waste solutions system.
Effortless shopping
Offers Near You

Competitive Prices

Full Information

40 Million Spares

Trusted Sellers