HONDA 08232P99A1HMR Manual Transmission Oil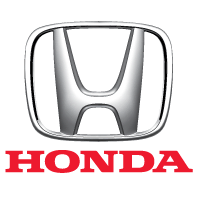 Product Details
| | |
| --- | --- |
| Brand | HONDA |
| HONDA article (MPN) | 08232P99A1HMR |
| Vehicle subsystem | Manual Transmission |
Original (OEM) part numbers
Suitable for HONDA vehicles
| | |
| --- | --- |
| OE manufacturer | OEM reference numbers |
| HONDA | 08232P99A1HMR |
Aftermarket cross reference/interchange guide
The aftermarket competitive interchanges for HONDA offered by RAVENOL manufacturers.
| | |
| --- | --- |
| Manufacturer | Reference numbers |
| RAVENOL | 1111102 |
Vehicle fitment
This product (HONDA 08232P99A1HMR) fits the following models: ACURA RL, ACURA TSX, ASTON MARTIN CYGNET, CHRYSLER CIRRUS, CHRYSLER CROSSFIRE, CHRYSLER CROSSFIRE ROADSTER, CHRYSLER GRAND VOYAGER IV, CHRYSLER SEBRING, CHRYSLER TOWN & COUNTRY IV, CHRYSLER VOYAGERIII, CHRYSLER VOYAGER IV, DAIHATSU ALTIS, DAIHATSU COO, DAIHATSU MATERIA, DODGE CHARGER, FIAT FREEMONT, HONDA ACCORD EURO VIII, HONDA ACCORD VII, HONDA ACCORD VIII, HONDA BALLADE VIII, etc. See all vehicles this product fits below.
Make
Model
Variant
Period
Engine
Drive
Body Style
ACURA
RL


3.5 iVtec AWD
3.5 Vtec AWD

2004/10‑

J35A1 301 л.с. 3.5 л. Бензин
J35A6 290 л.с. 3.5 л. Бензин

полный

седан

ACURA
TSX
CL

2.4 Vtec

2003/10‑2008/12

K24A2 200 л.с. 2.4 л. Бензин

передний

седан

ASTON MARTIN
CYGNET


1.3

2011/04‑2013/10

1NR-FE 98 л.с. 1.3 л. Бензин

передний

хэтчбек

CHRYSLER
CIRRUS
JS

2.7 VVT

2006/09‑2010/12

EER 192 л.с. 2.7 л. Бензин

передний

кабрио
седан

CHRYSLER
CROSSFIRE


3.2
SRT-6

2003/07‑2008/12

EGX 218 л.с. 3.2 л. Бензин
EGZ 335 л.с. 3.2 л. Бензин

задний

купе

CHRYSLER
CROSSFIRE ROADSTER


3.2
SRT-6

2004/05‑2008/12

EGX 218 л.с. 3.2 л. Бензин
EGZ 335 л.с. 3.2 л. Бензин

задний

кабрио

CHRYSLER
GRAND VOYAGER IV
RG
RS

2.4

2000/02‑2008/12

EDZ 147 л.с. 2.4 л. Бензин

передний

вэн

CHRYSLER
SEBRING
JS

2.7 VVT

2006/09‑2010/12

EER 192 л.с. 2.7 л. Бензин

передний

кабрио
седан

CHRYSLER
TOWN & COUNTRY IV
RG
RS

2.4

2000/02‑2008/12

EDZ 147 л.с. 2.4 л. Бензин

передний

вэн

CHRYSLER
VOYAGERIII
RG
RS

2.4

2000/02‑2008/12

EDZ 147 л.с. 2.4 л. Бензин

передний

вэн

CHRYSLER
VOYAGER IV
RG
RS

2.4

2000/02‑2008/12

EDZ 147 л.с. 2.4 л. Бензин

передний

вэн

DAIHATSU
ALTIS


2.4 VVTi SX

2006/01‑2010/12

2AZ-FE 158 л.с. 2.4 л. Бензин

передний

седан

DAIHATSU
COO


1.3
1.5
1.5 4x4

2006/10‑

3SZ-VE 103 л.с. 1.5 л. Бензин
K3-VE 91 л.с. 1.3 л. Бензин

передний
полный

вэн

DAIHATSU
MATERIA
M4

1.3
1.5
1.5 ECO 4WD

2006/10‑

3SZ-VE 103 л.с. 1.5 л. Бензин
K3-VE 91 л.с. 1.3 л. Бензин

передний
полный

вэн

DODGE
CHARGER


5.7 R/T

2005/06‑2008/12

EZA 345 л.с. 5.7 л. Бензин

задний

седан

FIAT
FREEMONT
JC
JF

2.4

2011/08‑

ED3 170 л.с. 2.4 л. Бензин
EDG 170 л.с. 2.4 л. Бензин

передний

универсал

HONDA
ACCORD EURO VIII
CL
CU

2.0
2.0 i
2.2 i-CTDi
2.4
2.4 i

CL7
CL9

2003/02‑

150 л.с. 2 л. Бензин
R20A3 156 л.с. 2 л. Бензин
K20A6 155 л.с. 2 л. Бензин
K24A 190 л.с. 2.4 л. Бензин
K24A3 190 л.с. 2.4 л. Бензин
K24A8 154 л.с. 2.4 л. Бензин
K24Z3 201 л.с. 2.4 л. Бензин
N22A1 140 л.с. 2.2 л. Дизель

передний

седан

HONDA
ACCORD VII
CL
CM

2.0
2.2 i-CTDi
2.4
2.4 Vtec E
2.4 Vtec T

CL7
CL9
CM1
CM2
CM5

2002/09‑2008/05

K20A6 155 л.с. 2 л. Бензин
K24A1 200 л.с. 2.4 л. Бензин
K24A 190 л.с. 2.4 л. Бензин
K24A 190 л.с. 2.4 л. Бензин
K24A3 190 л.с. 2.4 л. Бензин
K24A2 160 л.с. 2.4 л. Бензин
K24A2 160 л.с. 2.4 л. Бензин
K24A4 160 л.с. 2.4 л. Бензин
K24A8 154 л.с. 2.4 л. Бензин
N22A1 140 л.с. 2.2 л. Дизель

передний

седан
универсал

HONDA
ACCORD VIII

CM
CU

2.0 i
2.4 i
2.4 Vtec E

CM5

2002/09‑

150 л.с. 2 л. Бензин
R20A3 156 л.с. 2 л. Бензин
K24A2 160 л.с. 2.4 л. Бензин
K24A4 160 л.с. 2.4 л. Бензин
K24Z3 201 л.с. 2.4 л. Бензин
R20A3 156 л.с. 2 л. Бензин

передний

седан
универсал

HONDA
BALLADE VIII
FD
FA

1.3 Hybrid
1.8

2005/09‑

LDA2 95 л.с. 1.3 л. гибрид
R18A1 140 л.с. 1.8 л. Бензин

передний

седан

HONDA
CITY


1.5
1.5 Vtec

2004/09‑

L15A2 110 л.с. 1.5 л. Бензин

передний

седан

HONDA
CIVIC VII
EM2
ES
EU
EP
EV

1.3 IMA
1.4
1.4 i
1.4 iS
1.6
1.6 i
1.7
1.7 i
1.7 i VTEC
2.0
2.0 i Sport
2.0 Type-R

EP1
ES4
EU3

2000/12‑2005/12

D14Z5 90 л.с. 1.4 л. Бензин
D14Z5 90 л.с. 1.4 л. Бензин
D14Z6 90 л.с. 1.4 л. Бензин
D14Z6 75 л.с. 1.4 л. Бензин
D16V1 110 л.с. 1.6 л. Бензин
D17A5 125 л.с. 1.7 л. Бензин
D17A9 125 л.с. 1.7 л. Бензин
D17A6 116 л.с. 1.7 л. Бензин
D17A8 120 л.с. 1.7 л. Бензин
K20A2 200 л.с. 2 л. Бензин
K20A3 160 л.с. 2 л. Бензин
LDA1 83 л.с. 1.3 л. гибрид

передний

купе
седан
хэтчбек

HONDA
CIVIC VIII
FD
FA
FN
FK

1.3 Hybrid
1.4
1.8
Type R

2005/09‑

K20Z4 201 л.с. 2 л. Бензин
L13A7 83 л.с. 1.4 л. Бензин
L13Z1 100 л.с. 1.4 л. Бензин
LDA2 95 л.с. 1.3 л. гибрид
R18A1 140 л.с. 1.8 л. Бензин
R18A2 140 л.с. 1.8 л. Бензин

передний

седан
хэтчбек

HONDA
CR-V III
RE

2.0 i 4WD
2.4
2.4 4WD
2.4 i-VTEC 4WD

2006/09‑

K24A1 170 л.с. 2.4 л. Бензин
K24A 168 л.с. 2.4 л. Бензин
K24Z1 168 л.с. 2.4 л. Бензин
K24Z1 166 л.с. 2.4 л. Бензин
K24Z4 166 л.с. 2.4 л. Бензин
R20A2 150 л.с. 2 л. Бензин

передний
полный

внедорожник

HONDA
CR-VIII
RE

2.0 i 4WD
2.4
2.4 4WD
2.4 i-VTEC 4WD

2006/09‑

K24A1 170 л.с. 2.4 л. Бензин
K24A 168 л.с. 2.4 л. Бензин
K24Z1 168 л.с. 2.4 л. Бензин
K24Z1 166 л.с. 2.4 л. Бензин
K24Z4 166 л.с. 2.4 л. Бензин
R20A2 150 л.с. 2 л. Бензин

передний
полный

внедорожник

HONDA
CR-Z
ZF1

1.5 Hybrid

2010/06‑

LEA1 114 л.с. 1.5 л. гибрид
LEA1 121 л.с. 1.5 л. гибрид
LEA3 121 л.с. 1.5 л. гибрид

передний

купе

HONDA
EDIX
BE

1.8

2007/01‑

R18A1 140 л.с. 1.8 л. Бензин

передний

хэтчбек

HONDA
FIT ARIA

GD6
GD7
GD8
GD9

1.5
1.5 Vtec

2004/09‑

L15A2 110 л.с. 1.5 л. Бензин

передний

седан

HONDA
FIT II
GD

1.2
1.3
1.5

2002/03‑2008/07

L12A1 78 л.с. 1.2 л. Бензин
L13A1 83 л.с. 1.3 л. Бензин
L15A 110 л.с. 1.5 л. Бензин

передний

хэтчбек

HONDA
FIT III
GE

1.2
1.3 HYBRID
1.3 i
1.4
1.5 Flexfuel
1.5 i

2008/07‑

L12B1 90 л.с. 1.2 л. Бензин
L13Z1 100 л.с. 1.3 л. Бензин
L13Z1 101 л.с. 1.4 л. Бензин
L15A3 120 л.с. 1.5 л. Бензин
L15A3 120 л.с. 1.5 л. Бензин
L15A7 120 л.с. 1.5 л. Бензин
LDA3 88 л.с. 1.3 л. гибрид

передний

хэтчбек

HONDA
FR-V
BE

1.8

2007/01‑

R18A1 140 л.с. 1.8 л. Бензин

передний

хэтчбек

HONDA
INSIGHT
ZE
ZE

1.0 Hybrid
1.0 Vtec
1.3 Hybrid

2000/04‑

ECA1 68 л.с. 1 л. Бензин
ECA1 76 л.с. 1 л. гибрид
LDA3 88 л.с. 1.3 л. гибрид
LDA3 99 л.с. 1.3 л. гибрид

передний

купе
хэтчбек

HONDA
JAZZ


1.5

2004/10‑

L15A2 110 л.с. 1.5 л. Бензин

передний

седан

HONDA
JAZZ II
GD

1.2
1.3
1.5

2002/03‑2008/07

L12A1 78 л.с. 1.2 л. Бензин
L13A1 83 л.с. 1.3 л. Бензин
L15A 110 л.с. 1.5 л. Бензин

передний

хэтчбек

HONDA
JAZZ III
GE

1.2
1.3 HYBRID
1.3 i
1.4
1.5 Flexfuel
1.5 i

2008/07‑

L12B1 90 л.с. 1.2 л. Бензин
L13Z1 100 л.с. 1.3 л. Бензин
L13Z1 101 л.с. 1.4 л. Бензин
L15A3 120 л.с. 1.5 л. Бензин
L15A3 120 л.с. 1.5 л. Бензин
L15A7 120 л.с. 1.5 л. Бензин
LDA3 88 л.с. 1.3 л. гибрид

передний

хэтчбек

HONDA
LEGEND IV
KB

3.5 V6 4WD
3.7 VTEC V6 4WD

2006/05‑

C35A8 295 л.с. 3.5 л. Бензин
J35A8 295 л.с. 3.5 л. Бензин
J37A2 295 л.с. 3.7 л. Бензин
J37A3 295 л.с. 3.7 л. Бензин

полный

седан

HYUNDAI
ACCENT I25 IV
RB

1.4
1.6

2010/11‑

G4FA 109 л.с. 1.4 л. Бензин
G4FC 122 л.с. 1.6 л. Бензин
G4FC 123 л.с. 1.6 л. Бензин

передний

седан

HYUNDAI
ACCENT IV
RB

1.4
1.6

2010/11‑

G4FA 107 л.с. 1.4 л. Бензин
G4FA 109 л.с. 1.4 л. Бензин
G4FC 122 л.с. 1.6 л. Бензин
G4FC 123 л.с. 1.6 л. Бензин
G4FC 124 л.с. 1.6 л. Бензин

передний

седан
хэтчбек

HYUNDAI
E
HD
XD

1.6 CVVT
2.0

2003/10‑2011/06

G4FC 122 л.с. 1.6 л. Бензин
G4GC 143 л.с. 2 л. Бензин

передний

седан

HYUNDAI
E II
J-2

2.0 16V

1996/08‑2000/09

G4GF 139 л.с. 2 л. Бензин

передний

седан

HYUNDAI
ELANTRA
HD
MD
UD
XD

1.6
1.6 CVVT
1.8
2.0

2003/10‑

G4FC 122 л.с. 1.6 л. Бензин
G4FG 128 л.с. 1.6 л. Бензин
G4FG 132 л.с. 1.6 л. Бензин
G4GC 143 л.с. 2 л. Бензин
G4NB-B 150 л.с. 1.8 л. Бензин

передний

седан

HYUNDAI
ELANTRA I35
MD
UD

1.6
1.8

2010/09‑

G4FG 128 л.с. 1.6 л. Бензин
G4FG 132 л.с. 1.6 л. Бензин
G4NB-B 150 л.с. 1.8 л. Бензин

передний

седан

HYUNDAI
ELANTRA II
J-2

2.0 16V

1996/08‑2000/09

G4GF 139 л.с. 2 л. Бензин

передний

седан

HYUNDAI
EMBERA V
NF

2.0 VVTi GLS

2005/05‑2010/12

G4KA 144 л.с. 2 л. Бензин

передний

седан

HYUNDAI
EQUUS CENTENNIAL


3.8
4.6 V8
5.0 GDi

2009/03‑

G6DA 290 л.с. 3.8 л. Бензин
G8BA 373 л.с. 4.6 л. Бензин
G8BE 430 л.с. 5 л. Бензин

задний

седан

HYUNDAI
FLUIDIC ELANTRA
MD
UD

1.6
1.8

2010/09‑

G4FG 128 л.с. 1.6 л. Бензин
G4FG 132 л.с. 1.6 л. Бензин
G4NB-B 150 л.с. 1.8 л. Бензин

передний

седан

HYUNDAI
GENESIS

BH

3.8 V6

2008/01‑

G6DA 290 л.с. 3.8 л. Бензин
G6DA 303 л.с. 3.8 л. Бензин
G6DJ 347 л.с. 3.8 л. Бензин
G6DJ 354 л.с. 3.8 л. Бензин

задний

купе
седан

HYUNDAI
I10
PA

1.0
1.1
1.2

2007/12‑

G3LA 69 л.с. 1 л. Бензин
G4HG 65 л.с. 1.1 л. Бензин
G4HG 67 л.с. 1.1 л. Бензин
G4HG 69 л.с. 1.1 л. Бензин
G4LA 86 л.с. 1.2 л. Бензин

передний

хэтчбек

HYUNDAI
I45 VI
YF

2.0
2.0 i
2.4

2009/01‑

G4KC 178 л.с. 2.4 л. Бензин
G4KD 150 л.с. 2 л. Бензин
G4KD 165 л.с. 2 л. Бензин

передний

седан

HYUNDAI
IX55


3.8 V6
3.8 V6 4WD

2011/01‑

G6DA 264 л.с. 3.8 л. Бензин

передний
полный

внедорожник

HYUNDAI
LANTRA II
J-2

2.0 16V

1996/08‑2000/09

G4GF 139 л.с. 2 л. Бензин

передний

седан

HYUNDAI
LANTRAII
J-2

2.0 16V

1996/08‑2000/09

G4GF 139 л.с. 2 л. Бензин

передний

седан

HYUNDAI
NF V
NF

2.0 VVTi GLS

2005/05‑2010/12

G4KA 144 л.с. 2 л. Бензин

передний

седан

HYUNDAI
SANTA FÉ II
CM

2.4
2.4 4x4

2010/07‑

G4KE 174 л.с. 2.4 л. Бензин

передний
полный

внедорожник

HYUNDAI
SOLARIS ACCENT IV
RB

1.4
1.6

2010/11‑

G4FA 107 л.с. 1.4 л. Бензин
G4FA 109 л.с. 1.4 л. Бензин
G4FC 122 л.с. 1.6 л. Бензин
G4FC 123 л.с. 1.6 л. Бензин
G4FC 124 л.с. 1.6 л. Бензин

передний

седан
хэтчбек

HYUNDAI
SOLARIS IV
RB

1.4
1.6

2010/11‑

G4FA 107 л.с. 1.4 л. Бензин
G4FA 109 л.с. 1.4 л. Бензин
G4FC 122 л.с. 1.6 л. Бензин
G4FC 123 л.с. 1.6 л. Бензин
G4FC 124 л.с. 1.6 л. Бензин

передний

седан
хэтчбек

HYUNDAI
SONATA VI
YF

2.0
2.0 i
2.4

2009/01‑

G4KC 178 л.с. 2.4 л. Бензин
G4KD 150 л.с. 2 л. Бензин
G4KD 165 л.с. 2 л. Бензин

передний

седан

HYUNDAI
SONATA V
NF

2.0 VVTi GLS

2005/05‑2010/12

G4KA 144 л.с. 2 л. Бензин

передний

седан

HYUNDAI
VERACRUZ


3.8 V6
3.8 V6 4WD

2011/01‑

G6DA 264 л.с. 3.8 л. Бензин

передний
полный

внедорожник

HYUNDAI
VERNA IV
RB

1.4
1.6

2010/11‑

G4FA 107 л.с. 1.4 л. Бензин
G4FA 109 л.с. 1.4 л. Бензин
G4FC 122 л.с. 1.6 л. Бензин
G4FC 123 л.с. 1.6 л. Бензин
G4FC 124 л.с. 1.6 л. Бензин

передний

седан
хэтчбек

JEEP
COMPASS
MK49

2.0
2.4
2.4 4x4

2006/08‑

ECN 156 л.с. 2 л. Бензин
ED3 170 л.с. 2.4 л. Бензин

передний
полный

внедорожник

KIA
AGE
JE
KM

2.0 16V 4WD
2.0 i 16V
2.7 V6 4WD

2004/09‑

G4GC 141 л.с. 2 л. Бензин
G6BA 175 л.с. 2.7 л. Бензин

передний
полный

внедорожник

KIA
CARENS II
FJ

1.6
2.0 CVVT

2002/07‑

G4GC 139 л.с. 2 л. Бензин
GA6D 105 л.с. 1.6 л. Бензин

передний

вэн

KIA
CARENSII
FJ

1.6
2.0 CVVT

2002/07‑

G4GC 139 л.с. 2 л. Бензин
GA6D 105 л.с. 1.6 л. Бензин

передний

вэн

KIA
CARNIVAL GRAND CARNIVAL III
VQ

2.7 V6
3.8

2006/06‑

G6DA 246 л.с. 3.8 л. Бензин
G6DA 275 л.с. 3.8 л. Бензин
G6EA 189 л.с. 2.7 л. Бензин

передний

вэн

KIA
CARNIVAL II
GQ

2.5 V6
3.5

2001/10‑

G6CU 194 л.с. 3.5 л. Бензин
K5 150 л.с. 2.5 л. Бензин

передний

вэн

KIA
CARNIVAL I
UP

2.5 i
2.5 V6

1999/08‑2001/10

KRV6 165 л.с. 2.5 л. Бензин
KV6 180 л.с. 2.5 л. Бензин

передний

вэн

KIA
CEE'D
ED
JD

1.4
1.4 CVVT
1.6
1.6 CVVT
1.6 GDI
2.0

2006/12‑

G4FA 100 л.с. 1.4 л. Бензин
G4FA 105 л.с. 1.4 л. Бензин
G4FA 109 л.с. 1.4 л. Бензин
G4FA-L 90 л.с. 1.4 л. Бензин
G4FC 115 л.с. 1.6 л. Бензин
G4FC 122 л.с. 1.6 л. Бензин
G4FC 125 л.с. 1.6 л. Бензин
G4FD 135 л.с. 1.6 л. Бензин
G4GC 143 л.с. 2 л. Бензин

передний

хэтчбек

KIA
CEE`D
JD

1.4 CVVT
1.6 GDI

2012/09‑

G4FA 100 л.с. 1.4 л. Бензин
G4FD 135 л.с. 1.6 л. Бензин

передний

универсал

KIA
CEE'D SW
ED

1.4
1.4 CVVT
1.6
1.6 CVVT
2.0

2007/09‑2012/12

G4FA 105 л.с. 1.4 л. Бензин
G4FA 109 л.с. 1.4 л. Бензин
G4FA-L 90 л.с. 1.4 л. Бензин
G4FC 115 л.с. 1.6 л. Бензин
G4FC 122 л.с. 1.6 л. Бензин
G4FC 125 л.с. 1.6 л. Бензин
G4GC 143 л.с. 2 л. Бензин

передний

универсал

KIA
CERATO II
TD

1.6

2010/01‑

G4FC 122 л.с. 1.6 л. Бензин
G4FC 126 л.с. 1.6 л. Бензин

передний

седан

KIA
CERATO
LD

1.6
2.0

2004/04‑

G4FC 122 л.с. 1.6 л. Бензин
G4GC 143 л.с. 2 л. Бензин

передний

седан
хэтчбек

KIA
FORTE II
TD

1.6

2010/01‑

G4FC 122 л.с. 1.6 л. Бензин
G4FC 126 л.с. 1.6 л. Бензин

передний

седан

KIA
K3 II
TD

1.6

2010/01‑

G4FC 122 л.с. 1.6 л. Бензин
G4FC 126 л.с. 1.6 л. Бензин

передний

седан

KIA
K5


2.0
2.0 CVVL
2.0 CVVT Hybrid
2.0 Hybrid

2012/03‑

G4KD 165 л.с. 2 л. Бензин
G4KD 170 л.с. 2 л. Бензин
G4NE 150 л.с. 2 л. гибрид

передний

седан

KIA
LOTZE
MG

2.0
2.7

2005/11‑

G4KA 144 л.с. 2 л. Бензин
G6EA 188 л.с. 2.7 л. Бензин

передний

седан

KIA
MAGENTIS
GD
MG

2.0
2.7
2.7 V6

2004/04‑

G4KA 144 л.с. 2 л. Бензин
G6BA 180 л.с. 2.7 л. Бензин
G6EA 188 л.с. 2.7 л. Бензин

передний

седан

KIA
MORNING
BA
TA

1.0
1.0 Bi-Fuel
1.1
1.2

2004/04‑

B3LA 82 л.с. 1 л. Бензин
G3LA 69 л.с. 1 л. Бензин
G4HE 61 л.с. 1 л. Бензин
G4HE 63 л.с. 1 л. Бензин
G4HG 65 л.с. 1.1 л. Бензин
G4LA 85 л.с. 1.2 л. Бензин

передний

хэтчбек

KIA
OPTIMA

GD
MG

2.0
2.0 CVVL
2.0 CVVT Hybrid
2.0 Hybrid
2.7
2.7 V6

2004/04‑

G4KA 144 л.с. 2 л. Бензин
G4KD 165 л.с. 2 л. Бензин
G4KD 170 л.с. 2 л. Бензин
G4NE 150 л.с. 2 л. гибрид
G6BA 180 л.с. 2.7 л. Бензин
G6EA 188 л.с. 2.7 л. Бензин

передний

седан

KIA
OPTIMA MAGENTIS
GD

2.7 V6

2004/04‑

G6BA 180 л.с. 2.7 л. Бензин

передний

седан

KIA
PICANTO
BA
TA

1.0
1.0 Bi-Fuel
1.1
1.2

2004/04‑

B3LA 82 л.с. 1 л. Бензин
G3LA 69 л.с. 1 л. Бензин
G4HE 61 л.с. 1 л. Бензин
G4HE 63 л.с. 1 л. Бензин
G4HG 65 л.с. 1.1 л. Бензин
G4LA 85 л.с. 1.2 л. Бензин

передний

хэтчбек

KIA
PRO CEE'D
ED

1.4
1.6 CVVT
2.0

2008/02‑2013/02

G4FA 105 л.с. 1.4 л. Бензин
G4FC 125 л.с. 1.6 л. Бензин
G4GC 143 л.с. 2 л. Бензин

передний

хэтчбек

KIA
PRO CEE´D
JD

1.4 CVVT
1.6 GDI

2013/03‑

G4FA 100 л.с. 1.4 л. Бензин
G4FD 135 л.с. 1.6 л. Бензин

передний

хэтчбек

KIA
RIO III
UB

1.25 CVVT
1.4 CVVT

2011/09‑

G4FA 107 л.с. 1.4 л. Бензин
G4FA 109 л.с. 1.4 л. Бензин
G4FA 109 л.с. 1.4 л. Бензин
G4LA 86 л.с. 1.25 л. Бензин
G4LA 86 л.с. 1.25 л. Бензин
G4LA 88 л.с. 1.25 л. Бензин

передний

седан
хэтчбек

KIA
SEDONA II
GQ

2.5 V6
3.5

2001/10‑

G6CU 194 л.с. 3.5 л. Бензин
K5 150 л.с. 2.5 л. Бензин

передний

вэн

KIA
SEDONAII
GQ
VQ

2.5 V6
2.7 V6
3.5
3.8

2001/10‑

G6CU 194 л.с. 3.5 л. Бензин
G6DA 246 л.с. 3.8 л. Бензин
G6DA 275 л.с. 3.8 л. Бензин
G6EA 189 л.с. 2.7 л. Бензин
K5 150 л.с. 2.5 л. Бензин

передний

вэн

KIA
SEDONA III
VQ

2.7 V6
3.8

2006/06‑

G6DA 246 л.с. 3.8 л. Бензин
G6DA 275 л.с. 3.8 л. Бензин
G6EA 189 л.с. 2.7 л. Бензин

передний

вэн

KIA
SEDONA I
UP

2.5 i
2.5 V6

1999/08‑2001/10

KRV6 165 л.с. 2.5 л. Бензин
KV6 180 л.с. 2.5 л. Бензин

передний

вэн

KIA
SPECTRA5
LD

1.6
2.0

2004/04‑

G4FC 122 л.с. 1.6 л. Бензин
G4GC 143 л.с. 2 л. Бензин

передний

хэтчбек

KIA
SPECTRA
LD

1.6
2.0

2004/04‑

G4FC 122 л.с. 1.6 л. Бензин
G4GC 143 л.с. 2 л. Бензин

передний

седан

LANCIA
FLAVIA
JS

2.4

2012/03‑2014/12

EDG 170 л.с. 2.4 л. Бензин
EDG 175 л.с. 2.4 л. Бензин

передний

кабрио

LEXUS
CT
ZWA1

200h
ZWA10

2010/12‑

2ZR-FXE 99 л.с. 1.8 л. гибрид
5ZR-FXE 99 л.с. 1.8 л. гибрид

передний

хэтчбек

LEXUS
IS II
GSE2
ALE2
USE2

250

GSE20

2005/10‑

4GR-FSE 208 л.с. 2.5 л. Бензин
4GR-FSE 215 л.с. 2.5 л. Бензин

задний

седан

LEXUS
IS III
GSE3
AVE3

300h

2013/04‑

2AR-FSE 181 л.с. 2.5 л. гибрид

задний

седан

LEXUS
LS
UVF4
USF4

460
460 AWD
600h

2007/08‑

1UR-FSE 370 л.с. 4.6 л. Бензин
1UR-FSE 388 л.с. 4.6 л. Бензин
2UR-FSE 394 л.с. 5 л. гибрид

задний
полный

седан

LEXUS
RX
GGL1
GYL1
AGL1

350 AWD
450h
450h AWD

GYL10
GYL15

2008/12‑2015/10

2GR-FE 277 л.с. 3.5 л. Бензин
2GR-FE 280 л.с. 3.5 л. Бензин
2GR-FXE 277 л.с. 3.5 л. Бензин
2GR-FXE 280 л.с. 3.5 л. Бензин
2GR-FXE 249 л.с. 3.5 л. гибрид

передний
полный

внедорожник

MAZDA
2
DE

1.3
1.3 MZR
1.5
1.5 MZR

2007/10‑2015/06

ZJ-VE 75 л.с. 1.3 л. Бензин
ZJ-VE 86 л.с. 1.3 л. Бензин
ZJ-VE 84 л.с. 1.3 л. Бензин
ZY05 102 л.с. 1.5 л. Бензин
ZY66 102 л.с. 1.5 л. Бензин
ZY-DE 103 л.с. 1.5 л. Бензин
ZY-VE 103 л.с. 1.5 л. Бензин

передний

хэтчбек

MAZDA
3
BL

1.6 MZR
2.0 MZR
2.0 MZR DISI

2009/06‑

LF17 150 л.с. 2 л. Бензин
LF5H 147 л.с. 2 л. Бензин
LF-DE 150 л.с. 2 л. Бензин
LF17 150 л.с. 2 л. Бензин
LF-DE 150 л.с. 2 л. Бензин
LF5H 151 л.с. 2 л. Бензин
LF5W 151 л.с. 2 л. Бензин
Z6 105 л.с. 1.6 л. Бензин

передний

седан
хэтчбек

MAZDA
5
CR19
CW

1.8
1.8 MZR
2.0

2005/03‑

L823 116 л.с. 1.8 л. Бензин
L850 116 л.с. 1.8 л. Бензин
LF5H 150 л.с. 2 л. Бензин
LFZB 144 л.с. 2 л. Бензин
LFF7 146 л.с. 2 л. Бензин

передний

вэн

MAZDA
6
GH

1.8 MZR
2.0 MZR
2.5 MZR

2007/08‑

L5-VE 170 л.с. 2.5 л. Бензин
L813 120 л.с. 1.8 л. Бензин
LF17 147 л.с. 2 л. Бензин
LF-DE 155 л.с. 2 л. Бензин

передний

седан
универсал
хэтчбек

MAZDA
CX-9
TB

3.7
3.7 AWD

2007/01‑

CA 277 л.с. 3.7 л. Бензин
CAY1 277 л.с. 3.7 л. Бензин
CAY5 277 л.с. 3.7 л. Бензин
CAY6 277 л.с. 3.7 л. Бензин

передний
полный
полный

внедорожник

MAZDA
DEMIO
DE

1.3
1.3 MZR
1.5
1.5 MZR

2007/10‑2015/06

ZJ-VE 75 л.с. 1.3 л. Бензин
ZJ-VE 86 л.с. 1.3 л. Бензин
ZJ-VE 84 л.с. 1.3 л. Бензин
ZY05 102 л.с. 1.5 л. Бензин
ZY66 102 л.с. 1.5 л. Бензин
ZY-DE 103 л.с. 1.5 л. Бензин
ZY-VE 103 л.с. 1.5 л. Бензин

передний

хэтчбек

MAZDA
MIATA III
NC

1.8
2.0

2005/03‑

L828 126 л.с. 1.8 л. Бензин
L8-DE 126 л.с. 1.8 л. Бензин
LF62 160 л.с. 2 л. Бензин
LF-DE 160 л.с. 2 л. Бензин

задний

кабрио

MAZDA
MPV II
LW

2.3
3.0 i V6

2002/03‑2006/02

AJ 200 л.с. 3 л. Бензин
L3 141 л.с. 2.3 л. Бензин

передний

вэн

MAZDA
MPVII
LW

2.3
3.0 i V6

2002/03‑2006/02

AJ 200 л.с. 3 л. Бензин
L3 141 л.с. 2.3 л. Бензин

передний

вэн

MAZDA
MX-5 III
NC

1.8
2.0

2005/03‑

L828 126 л.с. 1.8 л. Бензин
L8-DE 126 л.с. 1.8 л. Бензин
LF62 160 л.с. 2 л. Бензин
LF-DE 160 л.с. 2 л. Бензин

задний

кабрио

MAZDA
MX-5III
NC

1.8
2.0

2005/03‑

L828 126 л.с. 1.8 л. Бензин
L8-DE 126 л.с. 1.8 л. Бензин
LF62 160 л.с. 2 л. Бензин
LF-DE 160 л.с. 2 л. Бензин

задний

кабрио

MAZDA
PREMACY
CW

1.8 MZR
2.0

2010/09‑

L850 116 л.с. 1.8 л. Бензин
LF5H 150 л.с. 2 л. Бензин
LFZB 144 л.с. 2 л. Бензин

передний

вэн

MITSUBISHI
ASX
GAW

1.6
1.8
1.8 4WD
2.0 i
2.0 i 4WD

2010/02‑

4A92 116 л.с. 1.6 л. Бензин
4A92 117 л.с. 1.6 л. Бензин
4B10 139 л.с. 1.8 л. Бензин
4B11 150 л.с. 2 л. Бензин

передний
полный

внедорожник

MITSUBISHI
CEDIA
CY/ZA

1.5
1.6
1.8
EX

2008/06‑

4A91 109 л.с. 1.5 л. Бензин
4A92 117 л.с. 1.6 л. Бензин
4B10 140 л.с. 1.8 л. Бензин

передний

седан

MITSUBISHI
COLT PLUS VII
Z2W

1.3

2004/08‑

4A90 92 л.с. 1.3 л. Бензин

передний

хэтчбек

MITSUBISHI
GALANT FORTIS
CXA
CY/ZA

1.5
1.6
1.8
EX

2008/06‑

4A91 109 л.с. 1.5 л. Бензин
4A92 117 л.с. 1.6 л. Бензин
4B10 140 л.с. 1.8 л. Бензин

передний

седан
хэтчбек

MITSUBISHI
LANCER
CXA
CY/ZA

1.5
1.6
1.8
EX

2008/06‑

4A91 109 л.с. 1.5 л. Бензин
4A92 117 л.с. 1.6 л. Бензин
4B10 140 л.с. 1.8 л. Бензин

передний

седан
хэтчбек

MITSUBISHI
LANCER EX
CXA
CY/ZA

1.5
1.6
1.8
EX

2008/06‑

4A91 109 л.с. 1.5 л. Бензин
4A92 117 л.с. 1.6 л. Бензин
4B10 140 л.с. 1.8 л. Бензин

передний

седан
хэтчбек

MITSUBISHI
LANCER FORTIS
CY/ZA

1.5
1.6
1.8
EX

2008/06‑

4A91 109 л.с. 1.5 л. Бензин
4A92 117 л.с. 1.6 л. Бензин
4B10 140 л.с. 1.8 л. Бензин

передний

седан

MITSUBISHI
LANCER SERIE R
CXA
CY/ZA

1.5
1.6
1.8
EX

2008/06‑

4A91 109 л.с. 1.5 л. Бензин
4A92 117 л.с. 1.6 л. Бензин
4B10 140 л.с. 1.8 л. Бензин

передний

седан
хэтчбек

MITSUBISHI
MIRAGE
A0A
A0A
A05A
LA

1.0
1.2
A03A
A05A

2012/05‑

3A90 71 л.с. 1 л. Бензин
3A92 78 л.с. 1.2 л. Бензин
3A92 78 л.с. 1.2 л. Бензин
3A92 80 л.с. 1.2 л. Бензин

передний

хэтчбек

MITSUBISHI
MIRAGE SPACE STAR
A0A
A05A
LA

1.0
1.2
A03A
A05A

2012/05‑

3A90 71 л.с. 1 л. Бензин
3A92 80 л.с. 1.2 л. Бензин

передний

хэтчбек

MITSUBISHI
OUTLANDER
GAW

1.6
1.8
1.8 4WD
2.0 i
2.0 i 4WD

2010/02‑

4A92 116 л.с. 1.6 л. Бензин
4A92 117 л.с. 1.6 л. Бензин
4B10 139 л.с. 1.8 л. Бензин
4B11 150 л.с. 2 л. Бензин

передний
полный

внедорожник

MITSUBISHI
OUTLANDER II
CWW
CWW
ZG
ZH

2.0
2.0 4WD
2.4
2.4 4WD
2.4 Flex 4WD

CW5W

2006/11‑2012/11

4B11 147 л.с. 2 л. Бензин
4B11 147 л.с. 2 л. Бензин
4B11 160 л.с. 2 л. Бензин
4B12 170 л.с. 2.4 л. Бензин

передний
передний
полный
полный

внедорожник

MITSUBISHI
OUTLANDER III
GGW
GFW
ZJ

2.0
2.0 4WD
2.0 Hybrid 4WD
2.4 4WD
GF2W
GF3W
GF7W
GG2W

2012/08‑

4B11 121 л.с. 2 л. гибрид
4J11 146 л.с. 2 л. Бензин
4J11 150 л.с. 2 л. Бензин
4J12 169 л.с. 2.4 л. Бензин

передний
полный

внедорожник

MITSUBISHI
RVR
GAW

1.6
1.8
1.8 4WD
2.0 i
2.0 i 4WD

2010/02‑

4A92 116 л.с. 1.6 л. Бензин
4A92 117 л.с. 1.6 л. Бензин
4B10 139 л.с. 1.8 л. Бензин
4B11 150 л.с. 2 л. Бензин

передний
полный

внедорожник

MITSUBISHI
SPACE STAR
A0A
A0A
A05A
LA

1.0
1.2
A03A
A05A

2012/05‑

3A90 71 л.с. 1 л. Бензин
3A92 78 л.с. 1.2 л. Бензин
3A92 80 л.с. 1.2 л. Бензин

передний

хэтчбек

NISSAN
MARCH IV
K13

1.2
1.2 DIG

2010/05‑

HR12DDR 98 л.с. 1.2 л. Бензин
HR12DE 76 л.с. 1.2 л. Бензин
HR12DE 80 л.с. 1.2 л. Бензин

передний

хэтчбек

NISSAN
MICRA IV
K13

1.2
1.2 DIG

2010/05‑

HR12DDR 98 л.с. 1.2 л. Бензин
HR12DE 76 л.с. 1.2 л. Бензин
HR12DE 80 л.с. 1.2 л. Бензин

передний

хэтчбек

NISSAN
NOTE
E12

1.2
1.2 DIG

2013/06‑

HR12DDR 98 л.с. 1.2 л. Бензин
HR12DE 80 л.с. 1.2 л. Бензин

передний

хэтчбек

NISSAN
VERSA NOTE
E12

1.2
1.2 DIG

2013/06‑

HR12DDR 98 л.с. 1.2 л. Бензин
HR12DE 80 л.с. 1.2 л. Бензин

передний

хэтчбек

SSANGYONG
KORANDO


2.0
2.0 4WD

2012/02‑

G20 150 л.с. 2 л. Бензин

передний
полный

внедорожник

SUBARU
BRZ


2.0

2012/06‑

FA20 200 л.с. 2 л. Бензин

задний

купе

SUBARU
FORESTER
SH
SJ

2.0 AWD
2.0 X AWD
2.5 AWD
2.5 XS

2008/01‑

EJ20 150 л.с. 2 л. Бензин
FB20 150 л.с. 2 л. Бензин
EJ25 171 л.с. 2.5 л. Бензин
FB20 150 л.с. 2 л. Бензин

полный

внедорожник

SUBARU
IMPREZA
GD
GG
GR

1.5
1.5 AWD
2.0 i R AWD

2001/06‑

EJ20 160 л.с. 2 л. Бензин
EJ204 160 л.с. 2 л. Бензин
EJ204 160 л.с. 2 л. Бензин
EL15 101 л.с. 1.5 л. Бензин
EL154 101 л.с. 1.5 л. Бензин
EL15 105 л.с. 1.5 л. Бензин
EL15 107 л.с. 1.5 л. Бензин

передний
полный

седан
универсал

SUBARU
LEGACY IV
BL
BP
B13

2.0 AWD

2005/06‑

EJ20 165 л.с. 2 л. Бензин

полный

универсал

SUBARU
LEGACY V
BM
BR

2.0 i AWD
2.5 i AWD

2009/09‑

EJ204 150 л.с. 2 л. Бензин
EJ204 150 л.с. 2 л. Бензин
FB20 150 л.с. 2 л. Бензин
EJ253 167 л.с. 2.5 л. Бензин

полный

седан
универсал

SUBARU
LIBERTY IV
BL
BP
B13

2.0 AWD

2005/06‑

EJ20 165 л.с. 2 л. Бензин

полный

универсал

SUBARU
LIBERTY V
BM
BR

2.0 i AWD
2.5 i AWD

2009/09‑

EJ204 150 л.с. 2 л. Бензин
EJ204 150 л.с. 2 л. Бензин
FB20 150 л.с. 2 л. Бензин
EJ253 167 л.с. 2.5 л. Бензин

полный

седан
универсал

SUBARU
TREZIA


1.3

2011/03‑

1NR-FE 99 л.с. 1.3 л. Бензин
1NR-FKE 99 л.с. 1.3 л. Бензин

передний

хэтчбек

SUBARU
XV


1.6 i AWD
2.0 i AWD

2012/03‑

FB16 114 л.с. 1.6 л. Бензин
FB20B 150 л.с. 2 л. Бензин

полный

внедорожник

SUBARU
XV CROSSTREK


1.6 i AWD
2.0 i AWD

2012/03‑

FB16 114 л.с. 1.6 л. Бензин
FB20B 150 л.с. 2 л. Бензин

полный

внедорожник

TOYOTA
86
ZN6

2.0 GT

2012/03‑

FA20 200 л.с. 2 л. Бензин

задний

купе

TOYOTA
ALTIS
E15

1.33
1.6
1.6 Dual VVTi

2007/01‑

1NR-FE 101 л.с. 1.33 л. Бензин
1ZR-FAE 132 л.с. 1.6 л. Бензин
1ZR-FE 132 л.с. 1.6 л. Бензин
1ZR-FE 124 л.с. 1.6 л. Бензин

передний

седан

TOYOTA
AURIS
NRE15
ZZE15
ADE15
ZRE15
NDE15
ZWE18
NZE18
ZRE18

1.3
1.33 Dual-VVTi
1.6
1.8
1.8 Hybrid

NRE180
ZRE181
ZRE185
ZWE186

2009/02‑

1NR-FE 101 л.с. 1.33 л. Бензин
1NR-FE 99 л.с. 1.33 л. Бензин
1NR-FE 99 л.с. 1.3 л. Бензин
1ZR-FAE 132 л.с. 1.6 л. Бензин
2ZR-FAE 144 л.с. 1.8 л. Бензин
2ZR-FAE 147 л.с. 1.8 л. Бензин
2ZR-FXE 99 л.с. 1.8 л. Бензин
2ZR-FXE 99 л.с. 1.8 л. гибрид

передний

хэтчбек

TOYOTA
AURIS S
ADE18
ZWE18
ZRE18

1.3
1.6
1.8 Hybrid
NRE180
ZRE185
ZWE186

2013/07‑

1NR-FE 99 л.с. 1.3 л. Бензин
1ZR-FAE 132 л.с. 1.6 л. Бензин
2ZR-FXE 99 л.с. 1.8 л. Бензин

передний

универсал

TOYOTA
AVENSIS
ZRT27
ADT27

1.6
1.8
2.0

2008/11‑

1ZR-FAE 132 л.с. 1.6 л. Бензин
2ZR-FAE 147 л.с. 1.8 л. Бензин
3ZR-FAE 152 л.с. 2 л. Бензин
3ZR-FE 152 л.с. 2 л. Бензин

передний

седан
универсал

TOYOTA
AYGO
WNB1
KGB1

1.0
1.0 GPL

KGB10

2005/07‑

1KR-FE 68 л.с. 1 л. Бензин

передний

хэтчбек

TOYOTA
BLADE
NRE15
ZZE15
ADE15
ZRE15
NDE15

1.33 Dual-VVTi
1.6
1.8
1.8 Hybrid

2009/02‑2012/09

1NR-FE 101 л.с. 1.33 л. Бензин
1NR-FE 99 л.с. 1.33 л. Бензин
1ZR-FAE 132 л.с. 1.6 л. Бензин
2ZR-FAE 144 л.с. 1.8 л. Бензин
2ZR-FAE 147 л.с. 1.8 л. Бензин
2ZR-FXE 99 л.с. 1.8 л. гибрид

передний

хэтчбек

TOYOTA
CAMRY SOLARA
MCV3
ACV3

2.4

2003/07‑2008/11

2AZ-FE 159 л.с. 2.4 л. Бензин

передний

кабрио
купе

TOYOTA
CAMRY
XV4

2.4 VVTi
2.4 VVTi Hybrid

2006/01‑2011/09

2AZ-FE 158 л.с. 2.4 л. Бензин
2AZ-FXE 143 л.с. 2.4 л. Бензин

передний

седан

TOYOTA
COROLLA
E15
NRE15
ZZE15
ADE15
ZRE15
NDE15
ZWE18
NZE18
ZRE18

1.3
1.33
1.33 Dual-VVTi
1.6
1.6 Dual VVTi
1.8
1.8 Hybrid

NRE180
ZRE181
ZRE185
ZWE186

2007/01‑

1NR-FE 101 л.с. 1.33 л. Бензин
1NR-FE 101 л.с. 1.33 л. Бензин
1NR-FE 99 л.с. 1.33 л. Бензин
1NR-FE 99 л.с. 1.3 л. Бензин
1ZR-FAE 132 л.с. 1.6 л. Бензин
1ZR-FAE 132 л.с. 1.6 л. Бензин
1ZR-FE 132 л.с. 1.6 л. Бензин
1ZR-FE 124 л.с. 1.6 л. Бензин
2ZR-FAE 144 л.с. 1.8 л. Бензин
2ZR-FAE 147 л.с. 1.8 л. Бензин
2ZR-FXE 99 л.с. 1.8 л. Бензин
2ZR-FXE 99 л.с. 1.8 л. гибрид

передний

седан
хэтчбек

TOYOTA
GT 86
ZN6

2.0 GT

2012/03‑

FA20 200 л.с. 2 л. Бензин

задний

купе

TOYOTA
IQ
KPJ1
NGJ1
KGJ1
NUJ1

1.0
1.33

2009/01‑

1KR-FE 68 л.с. 1 л. Бензин
1NR-FE 94 л.с. 1.33 л. Бензин
1NR-FE 98 л.с. 1.33 л. Бензин

передний

хэтчбек

TOYOTA
IST
NSP1
NLP1
ZSP1
NCP11

1.33

2009/04‑

1NR-FE 101 л.с. 1.33 л. Бензин
1NR-FE 99 л.с. 1.33 л. Бензин

передний

хэтчбек

TOYOTA
LAND CRUISER 150
KDJ15
GRJ15

4.0 V6 Dual VVTi
4.0 V6 VVTi
4.0 V6 VVT-i

2010/01‑

1GR-FE 249 л.с. 4 л. Бензин
1GR-FE 276 л.с. 4 л. Бензин
1GR-FE 279 л.с. 4 л. Бензин
1GR-FE 282 л.с. 4 л. Бензин

полный

внедорожник

TOYOTA
LAND CRUISER 200
VDJ2
UZJ2

4.6 V8

URJ202W

2010/09‑

1UR-FE 309 л.с. 4.6 л. Бензин
1UR-FE 318 л.с. 4.6 л. Бензин

полный

внедорожник

TOYOTA
LAND CRUISER PRADO
KDJ15
GRJ15

4.0 V6 Dual VVTi
4.0 V6 VVTi
4.0 V6 VVT-i

2010/01‑

1GR-FE 249 л.с. 4 л. Бензин
1GR-FE 276 л.с. 4 л. Бензин
1GR-FE 279 л.с. 4 л. Бензин
1GR-FE 282 л.с. 4 л. Бензин

полный

внедорожник

TOYOTA
PRIUS ALPHA
ZVW4

1.8 Hybrid

2011/05‑

2ZR-FXE 99 л.с. 1.8 л. Бензин

передний

хэтчбек

TOYOTA
PRIUS PLUS
ZVW4

1.8 Hybrid

2011/05‑

2ZR-FXE 99 л.с. 1.8 л. Бензин

передний

хэтчбек

TOYOTA
PRIUS V
ZVW4

1.8 Hybrid

2011/05‑

2ZR-FXE 99 л.с. 1.8 л. Бензин

передний

хэтчбек

TOYOTA
PRIUS
ZVW3

1.8 Hybrid

2009/04‑

2ZR-FXE 99 л.с. 1.8 л. Бензин

передний

хэтчбек

TOYOTA
RACTIS
NLP12
NCP12
NSP12

1.33

2010/11‑

1NR-FE 99 л.с. 1.33 л. Бензин

передний

вэн

TOYOTA
RAV 4 III
ACA3
ACE
ALA3
GSA3
ZSA3

2.0
2.0 4WD
2.0 VVT-i
2.0 VVT-i 4WD
2.4 VVTi
2.4 VVTi 4WD

2005/11‑

2AZ-FE 170 л.с. 2.4 л. Бензин
3ZR-FAE 148 л.с. 2 л. Бензин
3ZR-FAE 158 л.с. 2 л. Бензин

передний
полный

внедорожник

TOYOTA
RAV 4 IV
WWA4
AVA4
ZSA4
ALA4

2.0 VVT-i
2.0 VVT-i 4WD

2012/12‑

3ZR-FAE 151 л.с. 2 л. Бензин
3ZR-FE 146 л.с. 2 л. Бензин

передний
полный

внедорожник

TOYOTA
TUNDRA
K5

5.7
5.7 4WD

2007/01‑

3UR-FE 386 л.с. 5.7 л. Бензин

задний
полный

пикап

TOYOTA
URBAN CRUISER
NSP1
NLP1
ZSP1
NCP11

1.33

2009/04‑

1NR-FE 101 л.с. 1.33 л. Бензин
1NR-FE 99 л.с. 1.33 л. Бензин

передний

хэтчбек

TOYOTA
VERSO
AUR2
ZGR2

1.6
1.8

2009/04‑

1ZR-FAE 132 л.с. 1.6 л. Бензин
2ZR-FAE 147 л.с. 1.8 л. Бензин

передний

вэн

TOYOTA
VERSO S
NLP12
NCP12
NSP12

1.33

2010/11‑

1NR-FE 99 л.с. 1.33 л. Бензин

передний

вэн

TOYOTA
VITZ
NHP13
NSP13
NCP13
KSP13
NLP13
SCP9
NSP9
KSP9
NCP9
ZSP9

1.0
1.0 VVT-i
1.3
1.33 VVT-i
1.5 Hybrid
1.8 VVTi

2005/08‑

1KR-FE 69 л.с. 1 л. Бензин
1NR-FE 100 л.с. 1.33 л. Бензин
1NR-FE 99 л.с. 1.33 л. Бензин
1NR-FE 95 л.с. 1.3 л. Бензин
1NR-FE 99 л.с. 1.3 л. Бензин
1NR-FKE 99 л.с. 1.3 л. Бензин
1NZ-FXE 75 л.с. 1.5 л. гибрид
1ZZ-FE 132 л.с. 1.8 л. Бензин
2ZR-FE 133 л.с. 1.8 л. Бензин

передний

хэтчбек

TOYOTA
YARIS
NHP13
NSP13
NCP13
KSP13
NLP13
SCP9
NSP9
KSP9
NCP9
ZSP9

1.0
1.0 VVT-i
1.3
1.33 VVT-i
1.5 Hybrid
1.8 VVTi

2005/08‑

1KR-FE 69 л.с. 1 л. Бензин
1NR-FE 100 л.с. 1.33 л. Бензин
1NR-FE 99 л.с. 1.33 л. Бензин
1NR-FE 95 л.с. 1.3 л. Бензин
1NR-FE 99 л.с. 1.3 л. Бензин
1NR-FKE 99 л.с. 1.3 л. Бензин
1NZ-FXE 75 л.с. 1.5 л. гибрид
1ZZ-FE 132 л.с. 1.8 л. Бензин
2ZR-FE 133 л.с. 1.8 л. Бензин

передний

хэтчбек

TOYOTA
YARISVITZ
NHP13
NSP13
NCP13
KSP13
NLP13
SCP9
NSP9
KSP9
NCP9
ZSP9

1.0
1.0 VVT-i
1.3
1.33 VVT-i
1.5 Hybrid
1.8 VVTi

2005/08‑

1KR-FE 69 л.с. 1 л. Бензин
1NR-FE 100 л.с. 1.33 л. Бензин
1NR-FE 99 л.с. 1.33 л. Бензин
1NR-FE 95 л.с. 1.3 л. Бензин
1NR-FE 99 л.с. 1.3 л. Бензин
1NR-FKE 99 л.с. 1.3 л. Бензин
1NZ-FXE 75 л.с. 1.5 л. гибрид
1ZZ-FE 132 л.с. 1.8 л. Бензин
2ZR-FE 133 л.с. 1.8 л. Бензин

передний

хэтчбек